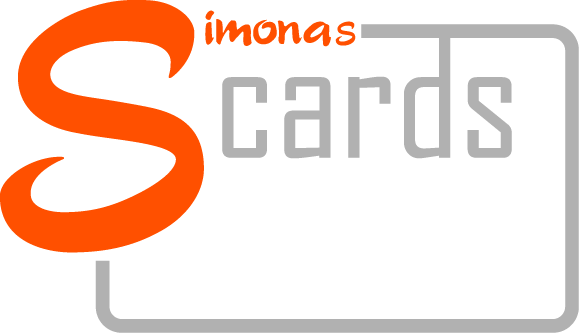 НОВИНИ:
На 27.11.2018 г. в конкурса "Най-добра българска фирма", специално подбрано жури от наложили се финансови експерти оцени фирмите и Симонас Кардс ЕООД получи първа награда в категория "Най-добра фирма с предприемач и мениджър жена", като на управителя й Симона Сребранова бе връчен призът за "Най-успешна българка в бизнеса".

Интервю на управителя Симона Сребранова за Дарик радио във връзка с оценената на първо място в категория "Най-добра фирма с предприемач и мениджър жена" фирма Симонас Кардс ЕООД в конкурса "Най-добра българска фирма".

NEWS: "SIMONAS CARDS" Ltd. has established and implemented a management system for the quality, the environment, and for data security in compliance with the requirements of the international standards ISO 9001:2015, ISO 14001:2015 and ISO/IEC 27001:2013.
Management policy of SIMONAS CARDS Ltd.

Our team of Simonas Cards Ltd. has been proven over the time as a reliable partner / in the manufacture of PVC (plastic) cards, RFID (contactless) cards and PET-G (ECO) cards /, for many successful companies and brands in the international market.
More than 10 years we worked and improved the production of plastic cards. We are truly responsible for the quality of production and the trust of our long standing partners and customers.
Our mission is: professionalism and quality in the production and personalization of plastic and contactless cards
Various types of PVC (plastic) cards are widely used in modern business and marketing. Access control cards, contactless cards with RFID chip, cards with magnetic strips, identification cards and also cards that offer products and services showing special attitude to loyal customers - as gift cards, loyalty cards / VIP cards, club cards /, season tickets.
Now it's even easier for you to order cards for your business needs via the online ordering system of plastic cards. Our team is ready to provide competent and professional assistance at every stage.
Cards type:

| | | | | |
| --- | --- | --- | --- | --- |
| Bank card | Discount card | Gift card | VIP card | Club card |
| Business card | Calendar card | Badge card | Health card | Insurance card |
| Access card | Contactless RFID | Hotel card | QR card | Three cards in one |
Besides production, the personalization of the cards is performed in the factory - offset and thermal personalization, color or black personalization; generating and printing barcode, QR code, embossing, recording of magnetic stripe and RFID chip.

Simonas Cards Ltd. produce, both standard and custom size cards such as conference badges, invitations, menus, plastic door plates and others. We also accomplish loyalty programs.
Specialized technology enables offering high quality products at competitive prices, both at the local and international markets.
High-tech equipment has been introduced in the factory, which guarantees perfect manufacture of the product at all levels of production and is in accordance with ISO quality requirements.
The established traditions in the production of PVC (plastic) cards are the result of many years production experience and a large number of clients. Knowing the technology to produce various types of cards and quality service are essential to the products and services of Simonas Cards Ltd. to be preferred and in the European Union.
The plant for production of pvc cards and the personalization department is located in the town of Kyustendil. The production capacity is more than 8 000 cards per hour. The three working shifts process allows the production of over 150 000 cards a day, which allows short periods of production and delivery to all parts of the world.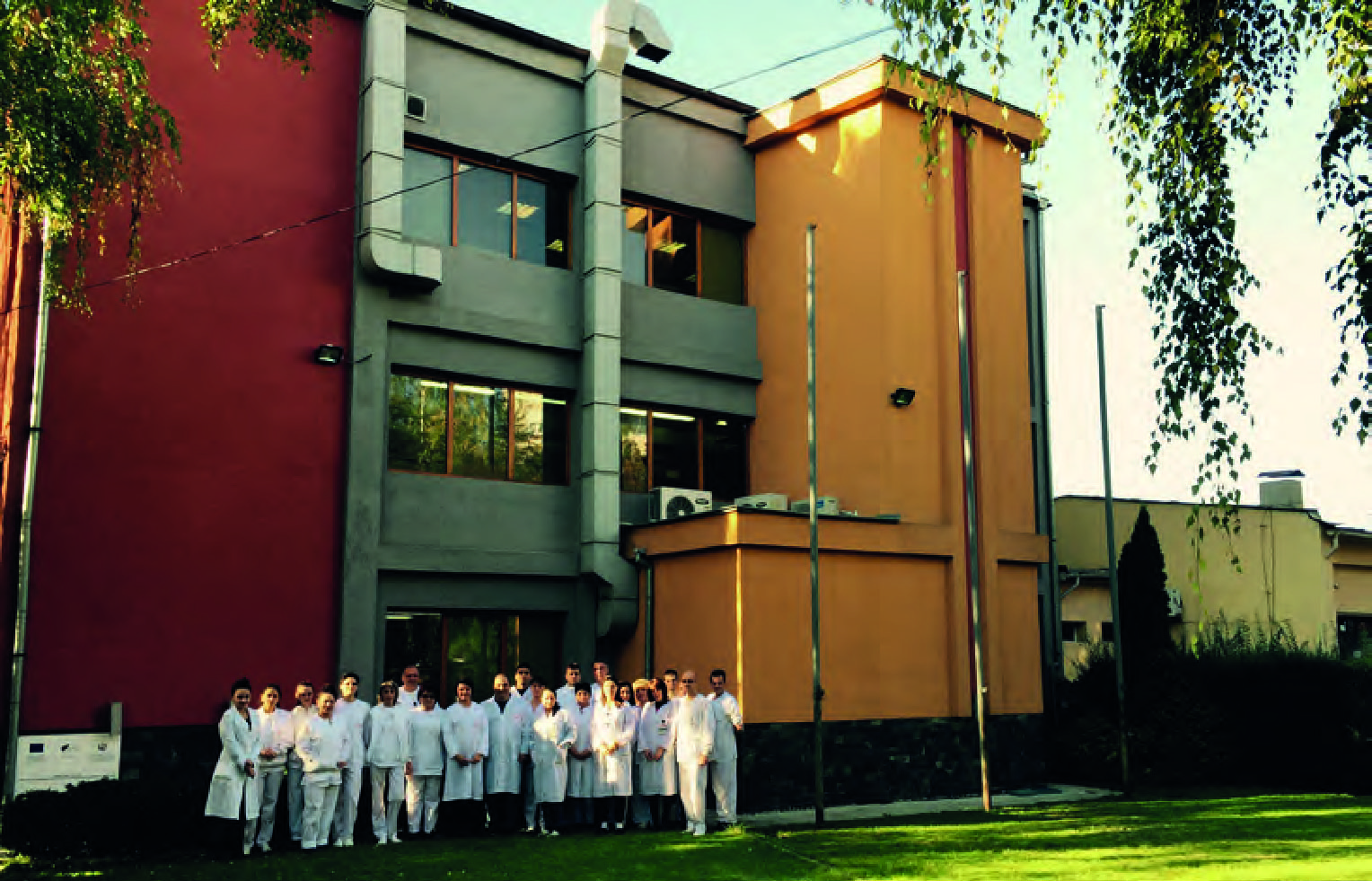 General organizational structure of Simonas Cards Ltd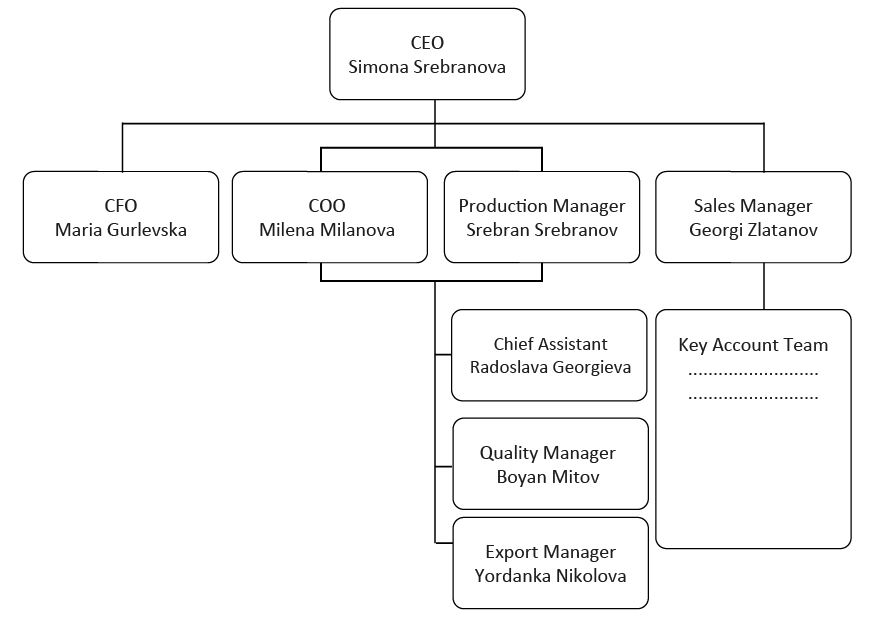 The production facility is equipped with a big range of different machines and variety of additional equipment in order to satisfy all customer needs.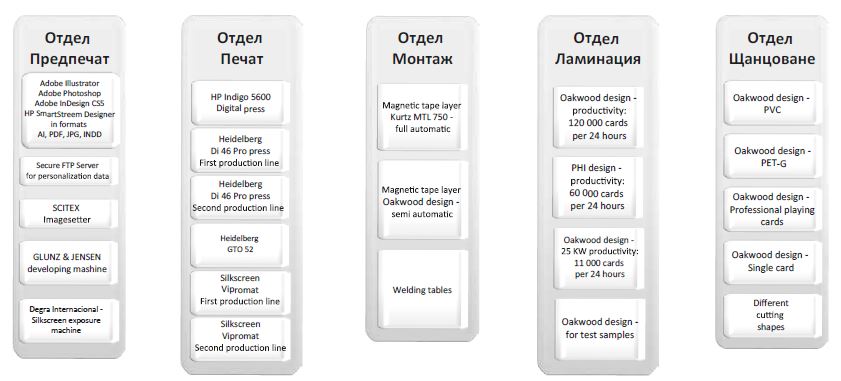 Printing Department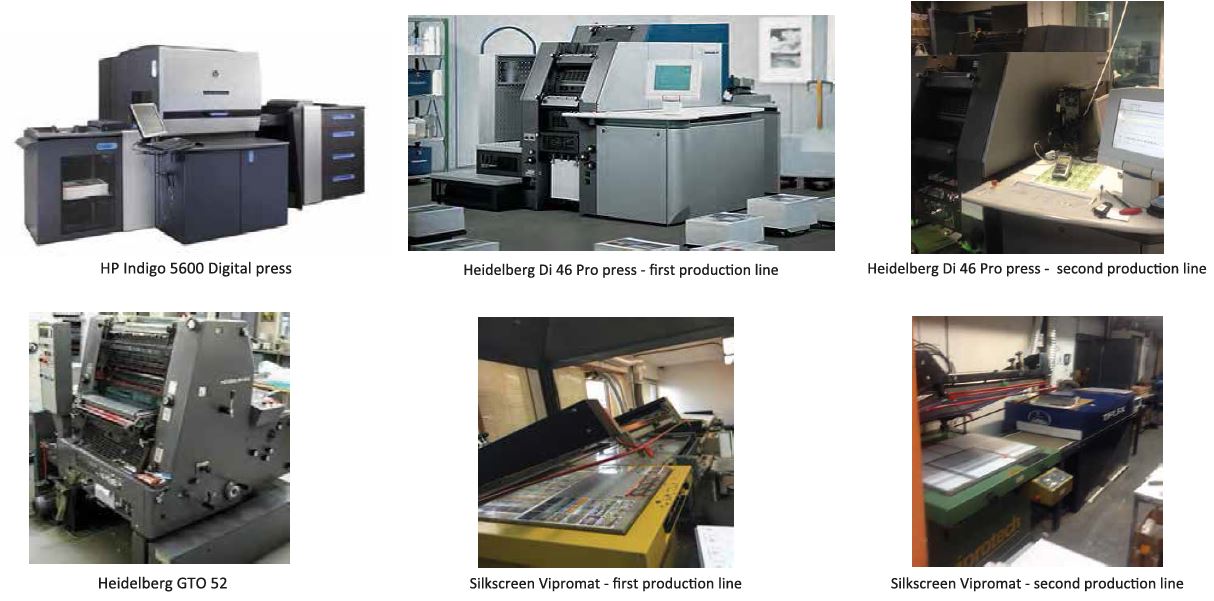 Assembling department / Lamination department / Cutting department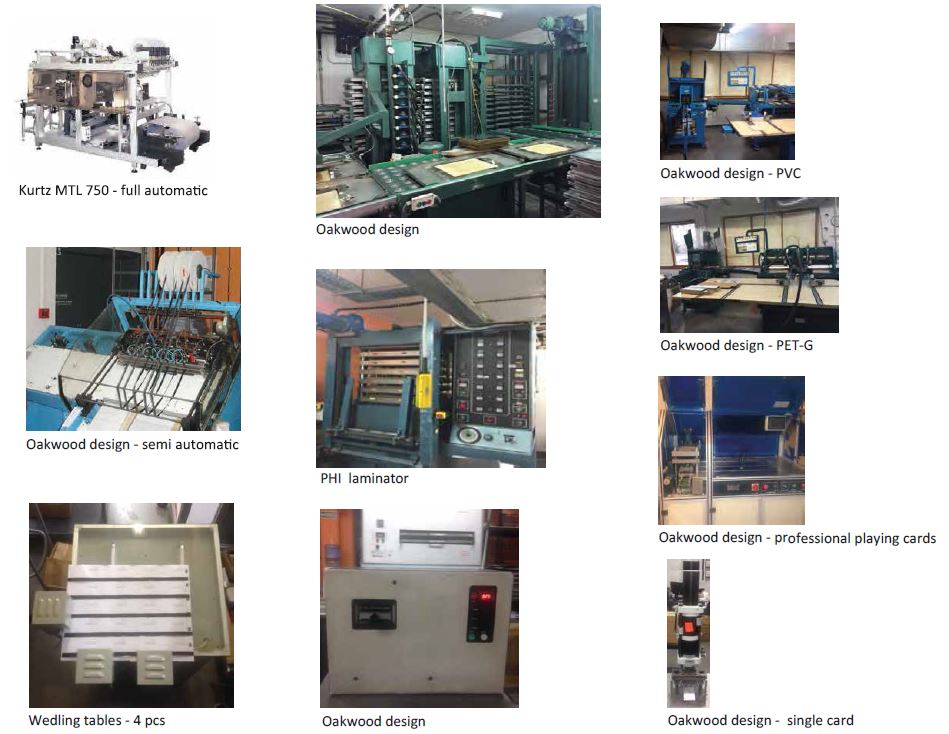 Personalization department / Test department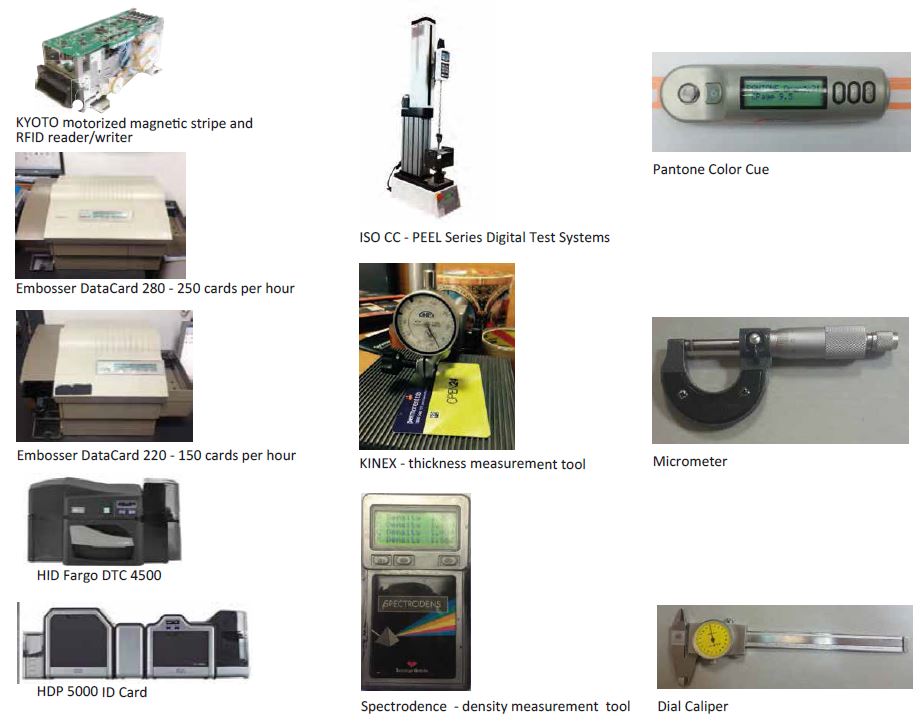 Hot Stamping and hologram placement / Mailing department / Packing department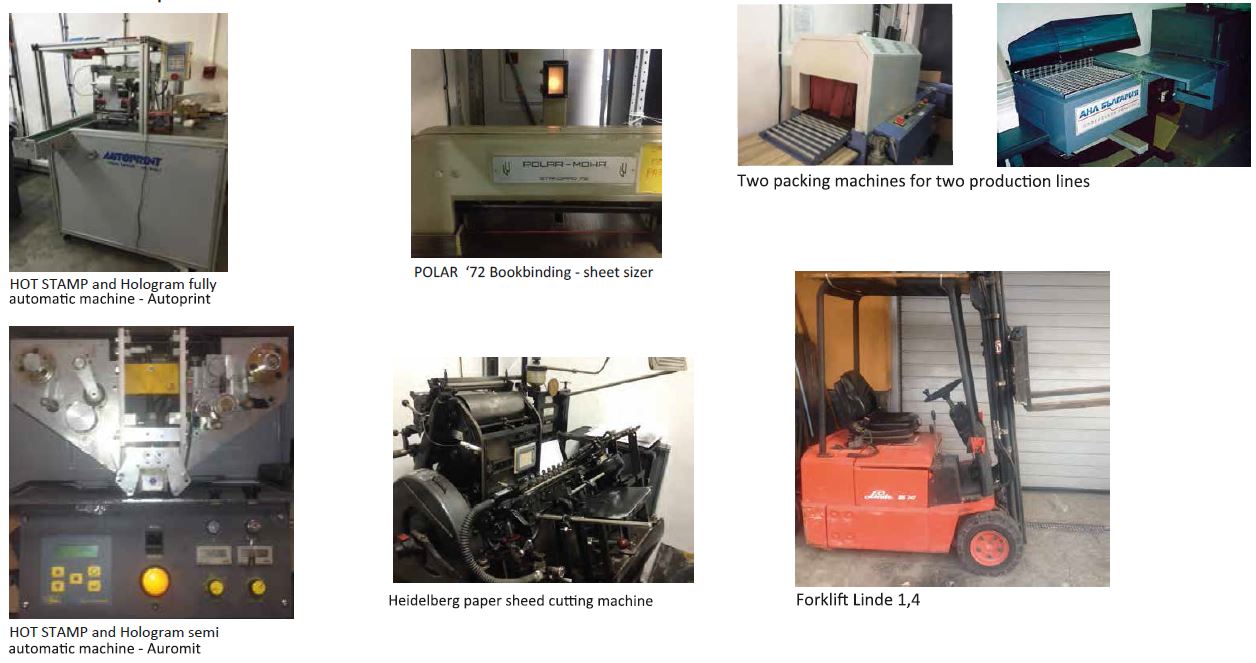 Materials (PVC, PET-G, PC)
Color (White core card, Transparent core card)
Lamination type (Glossy, Satin, Matt)
Printing colors (CMYK, Pantone, Gold, Silver, Pearl on silkscreen, UV ink)
Printing (Offset, Digital offset, Silkscreen)
Thickness of the card (0.76mm, 0.48mm, 0.82mm)
Size (Standard cards: 85.6mm x 54mm, Key Tag cards, Custom size and shape)
The personalization center which is inside the company offers the following services:
Thermal personalization
Offset personalization under lamination
Magnetic stripe encoding
Embossing
Color personalization
UID of RFID personalization
Holographic laminate
Scratch off panel over personalized data
Simonas Cards' clients are banks, resellers and personalization bureau, commercial chains, hotels and many other companies and organizations.
At this stage, our company is providing services for clients from Denmark, Belgium, France, Germany, Finland, The Netherlands, UK, Norway, Italy, Sweden, Switzerland, Russia, Greece, Albania, Romania, Cyprus, Slovenia, Kazakhstan, etc.